Don't Let Water Damage To Your Beverly Hills Home Get You Down Call Our Experts At SERVPRO
1/15/2019 (Permalink)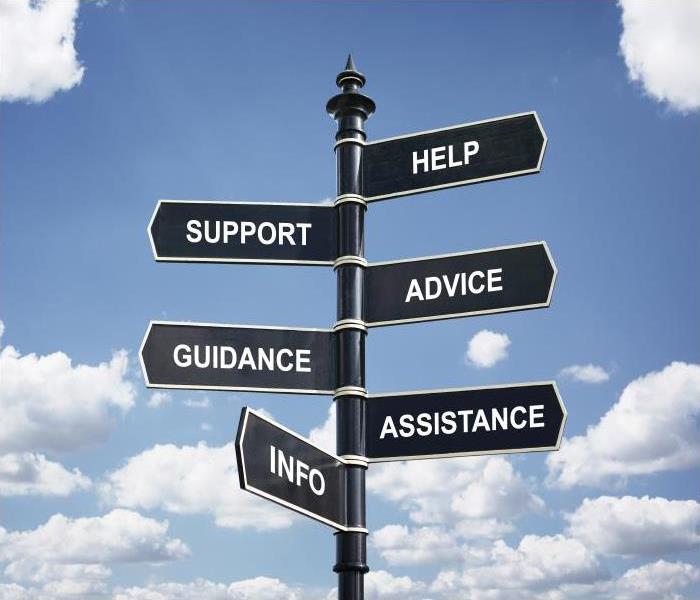 Get in contact with SERVPRO of Beverly Hills / Westwood by phoning (310) 390-7540. 24/7, we are always ready to help you.
Professional Water Damage Remediation Services In The Beverly Hills Area
Water damage can strike any home at any given time. Perhaps a pipe burst, or a water supply line was cut. A washing machine could leak, or your bathtub could overfill. There are countless ways that water damage can come to affect you and your home. What matters is that you take steps to ensure that the damage does not worsen through neglect.

In the case of your home, it was your dishwasher leaking during its rinse and drain cycle that caused water damage inside of your Beverly Hills kitchen. Having faulty appliances can be annoying, but it is essential for you to call for help to get them fixed when they cause problems like this. If your dishwasher begins to leak continually, that means that your wooden flooring is being constantly exposed to moisture and this can lead to further problems, such as mold damage.

Thinking ahead and laying out a towel under your dishwasher may seem like a good temporary solution, but the problem is that it does nothing to take the moisture away from your flooring. The wood still has plenty of time to absorb the moisture, and it can begin to bubble, crack, and swell as the water causes it to expand. It is in times like this that it is essential to call for a water damage remediation company, such as SERVPRO.

SERVPRO has a well-earned reputation of being Faster to Any Size Disaster. We always make an effort to arrive at your home swiftly, within a couple of hours of your initial call. However, beyond just fast service, our doors are always open, and SERVPRO can come to your home at any time. Our technicians are IICRC-certified and expertly trained to handle any damage that we come across.

When it comes to your water damage, our SERVPRO technicians can arrive with advanced equipment to begin the restoration process. We can lay drying mats on your floor and then also search for a way to get air movers, or air-blasting tubes, under your flooring so that we may expose both sides of the wood with dry air. Once we're finished drying the water damage in your home, the last thing SERVPRO can do for you is to give you the number of a reputable appliance service company that can fix your leaky dishwasher.

If a leaky appliance causes water damage in your home, never wait to get help. Get in contact with SERVPRO of Beverly Hills / Westwood by phoning (310) 390-7540. 24/7, we are always ready to help you.
Click here for more about Beverly Hills.