Torrential Rains Cause Flood Damage To Your Westwood Home
9/14/2017 (Permalink)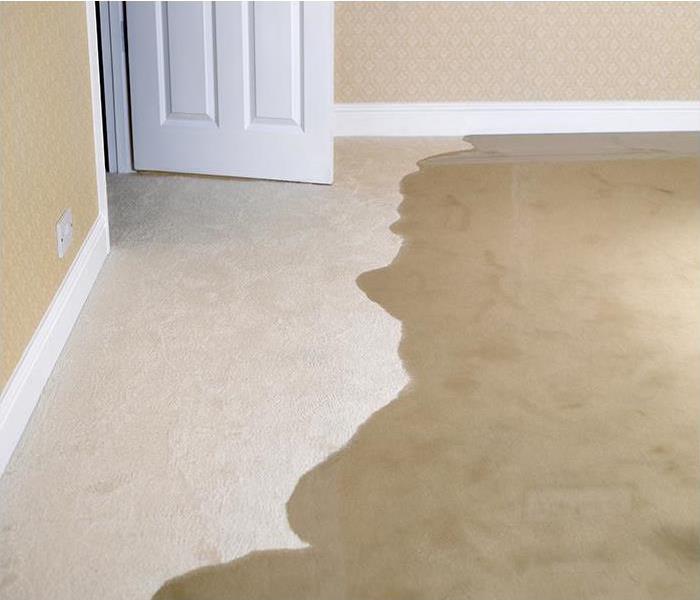 After unusually heavy rains the ground around your home saturates, and flood damage occurs in your Westwood home.
Flood Damage To Your Home
Unprecedented rains earlier this year prove that no place is immune to the power of flood damage after a severe storm. Westwood homeowners must prepare for the damage flooding does as weather patterns continue to change and storms intensify. Our crews are trained in advanced water restoration techniques, and our equipment is second to none.

After unusually heavy rains the ground around your home saturates, and flood damage occurs in your Westwood home. Although the rainwater itself is fairly clean, storm sewers in the area are unable to handle the runoff, and you risk sewage backup as part of the flooding. Anytime large amounts of water, clean or contaminated, invade your home we respond quickly with powerful tools and the know-how of a company that values up to date training in industry best practices for all our workers.

The water that seeps into your lower level may carry landscaping chemicals into your home. Adding to the toxic mix is human and animal waste from the sewer back up. The substances in the flood waters can be infectious and offer a rich growth medium for unwanted microbial activity. SERVPRO's truck-mounted pumps and extractors collect the contaminated water for disposal according to local regulations. Our staff takes baseline moisture measurements after extraction to locate hidden pockets of water and to help set drying goals.

We position commercial grade air movers and dehumidifiers to reduce ambient humidity and move moisture out of walls, ceilings, and floors. Water trapped behind walls or within cinder blocks is suctioned out from above or through holes drilled in mortar joints or drywall. Floors must also have subflooring wetness eliminated, and we use drying mats, holes, or even the removal of planks or tiles temporarily to gain access and reduce moisture. SERVPRO technicians assess for any microbial growth during cleaning and drying and apply appropriate antimicrobial treatments to ensure mold, and other unwanted growth does not take hold.

Belongings stored where flooding risks soaking them are inventoried and removed to a dry area in your home or off site. SERVPRO workers help you make tough decisions if items are saturated beyond redemption, but we also have a range of methods, including a freezing drying or "lyophilization" technique that can restore documents and pictures in some cases. Throughout the restoration process, we work with your insurer to provide evidence for claims and keep your out of pocket expenses low.

SERVPRO of Beverly Hills / Westwood is your partner for post-storm flood damage control and restoration. Call at (310) 390-7540 to set up an inspection and consultation.
Click here for more about Westwood.