Signs that you Might Have Mold in your Beverly Hills Home
6/9/2015 (Permalink)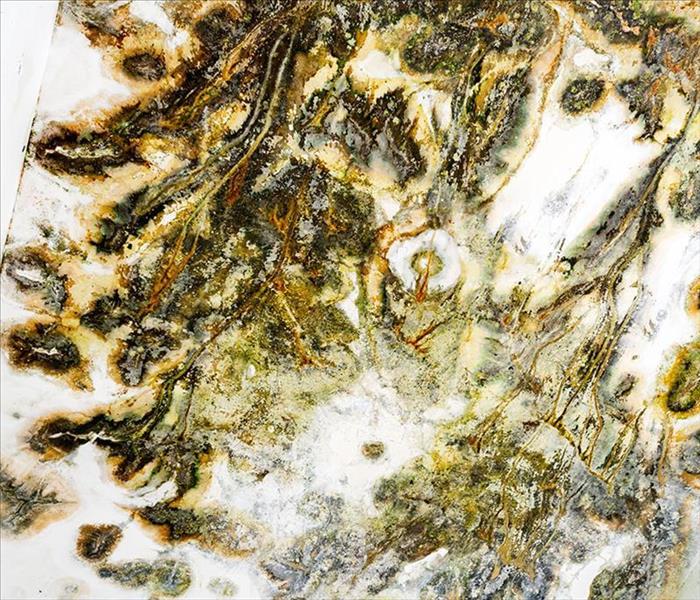 Black mold growing on floors, ceilings or walls, there is already a serious contamination problem in the home
Mold in your Beverly Hills Home
For any homeowner, having black mold on visible or underlying areas of a home is a serious concern that requires fast action to avoid additional problems. Many varieties of mold are able to grow in hidden areas of a home for long amounts of time, leading to extensive growth that requires a mold removal specialist to find and remove. A trained and licensed mold remediation company in Plano, Texas is able to assess the level of mold damage in a home and offer several mold removal services. To help homeowners determine when it is time to call a professional remediation team, everyone should understand the most frequent signs of mold.
Seeing Excessive Moisture
Noticing excessive moisture in a home indicates the possibility of mold growth caused by leaking water pipes in the walls or high humidity levels throughout a home. Hollywood Black mold requires a constant moist and dark environment to continue growing, thriving and spreading. A home with old or defective plumbing fixtures located inside walls and ceilings creates the perfect condition for mold to grow in a damp and hot environment. Homeowners must contact a water restoration professional for assistance with a home's mold problem.
Constantly Noticing Musty Odors
Black mold growth has a distinctive musty odor that remains in a home constantly. If a homeowner smells strange aromas in certain areas of a home such as a basement or kitchen, then this is frequently a sign that there is mold growth in hidden areas. The most common places to notice musty odors are in damp and dark spaces such as crawl spaces or cellars that are particularly susceptible to having mold growth and damage. As soon as a homeowner notices a musty and moldy smell anywhere in a home, they should contact mold remediation professionals.
Noticing Visible Mold Growth
In addition to musty odors, a homeowner should inspect for visible mold located on areas such as windowsills, bathroom ceilings and attic insulation. Black mold typically begins as tiny dark spots that are arranged in clusters on drywall or wallpaper. When a homeowner notices black mold growing on floors, ceilings or walls, there is already a serious contamination problem in the home. A mold remediation expert understands how to remove all traces of mold from a home.
Any home or business can quickly become infested with mold with the introduction of a water source, like a roof or plumbing leak. Mold can spread throughout a property in as little as 48-72 hours, and can produce allergens and irritants that have the potential to cause other health effects.
If you suspect that your home or business has a mold problem, SERVPRO Franchise Professionals can inspect and assess your property. If mold is found, they have the training, equipment, and expertise to handle the situation.
We proudly serve Beverly Hills, CA, Westwood, CA, Los Angeles, CA, and surrounding areas.